Our Website Design services provide you with a custom designed website derived from your existing 'corporate image'. After meeting you, and understanding your requirements, we will provide you with a detailed proposal outlining how we can best meet your needs.
We usually use WordPress to create your website which will provide you with thousands of 'themes' and 'plugins' to choose from, as well as offering you the advantage of being able to update your own website (with training, if required).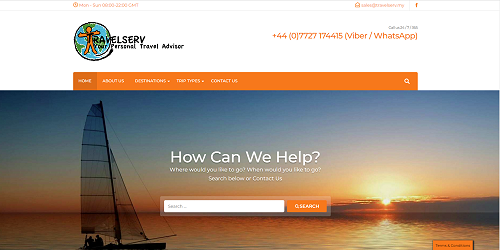 To see some examples of websites that we have provided please see the 'Our Clients' page.
Whilst the price of designing, and hosting, your website will depend on your exact requirements the following hopefully gives some indication of the costs.
Small WebSite Package – from £199 + £75 / year
Home Page
+ 3 additional pages (i.e. products / services)
+ Contact Page
Navigation index on each page.
Package Contents
Our Website Package provides you with one of the most cost-effective ways of getting your business on the Internet, particularly when you consider that it provides you with all the following:
Domain Name Registration – We will search for, and agree on, a suitable .uk or .com Domain Names (i.e. yourname.co.uk) for your organisation, completing the registration with the relevant authority. If you already have registered a Domain Name we will arrange transfer to our services, although this may incur an additional fee.
Business Class Web Hosting – Our Web Hosting provides you with >50MB of storage on fast and reliable (99%+ availability) Solid State servers which support the features of a modern website.
Website Design – up to five-page website design included.
Search Engine Submission – We will submit details of your website, if designed by us, to all the popular Search Engines and the coding we build into your website should ensure Search Engines will refresh their listings with any updates to your site.
Email – up to five 'aliases' (i.e. sales@, accounts@, info@yourname.co.uk) forwarded to your existing PO3 / IMAP email.
Annual Running Costs – To enable you to spread the running costs of your website (hosting and domain registration fees) there is a monthly charge of £10, payable annually or by Standing Order.
Additional Products and Services
Extra Domain Names (UK) – £10 / year
Extra Domain Names (Other) – £15 / year
Mail forwarding – FREE OF CHARGE
Transfer Out (moving to another supplier) – £100
Website Maintenance – from £10 per month
If you do not have the resources, technical or human, to maintain your own website we offer a range of packages to support you; monthly updates (from £10 per month) to 'one-off' updates (from £25).