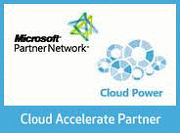 If you have more than one computer serving your business (including a laptop) it may prove advantageous to have them 'networked', either by cable or secure wireless, for the following reasons:
Quickly share and copy files between computers
Share access to the Internet
Access to Email and shared Diary system
Share printers
Provide additional resilience for back-ups.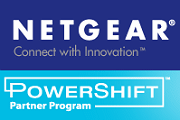 Office Wizard is a Microsoft© Cloud Partner and can offer you a very cost effective Network Solution by using 'Cloud Technology' so we can provide you with a total package to meet your needs, and we talk to you in 'plain English' to make life easier for you.
Office Wizard is a NETGEAR Powershift Partner and as such can offer our Customers Special Offers and Priority Technical Support for their network equipment.